Julie Forgues a obtenu son Baccalauréat en arts visuels à l'Université de Moncton en 1995 et sa maîtrise en « studio arts – photography » à l'Université Concordia en 1999. Elle est professeure au Département des arts 
visuels de l'Université de Moncton depuis 2000, et directrice du Département depuis juillet 2016. Julie a participé une résidence d'artiste au Swatch Art Peace Hotel à Shanghai d'août 2017 à février 2018, où elle y est retourné en septembre 2018 dans le cadre du Shanghai PhotoFairs pour montrer son travail nowhere / now herefait lors de la résidence. Elle a montré ses œuvres dans des expositions solos au niveau régional, et en groupe au niveau national et international. Elle a aussi participé à plusieurs programmes de résidence d'artiste à l'international, comme en Chine, en Irlande au Japon et en dans le Cercle Arctique. Elle considère son travail comme une image intermédiaire entre un espace et une place.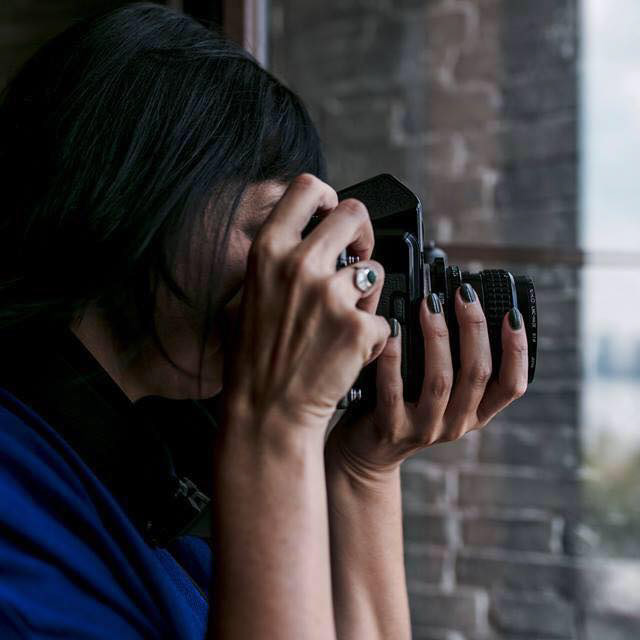 Living in Moncton, New-Brunswick, Julie Forgues obtained her BFA at Université de Moncton in 1995 and her MFA Studio – photography at Concordia University in 1999. She has been a faculty member of the Department des arts visuels of Université de Moncton since 2000 as a photography professor and is the Head of department since July 2016. She has shown solo in 2014 at the Galerie Colline in Edmundston NB. Her work has been exhibited in group shows such as at Galerie d'art Louise-et-Reuben-Cohen in Moncton, at the Beaverbrook Gallery in Fredericton. Throughout the years, she has also show work nationally in Ontario, Québec, NB, and internationally China and Japan. She has also participated in numerous artist residency programs in China, Ireland, Japan and the Arctic. She was an artist resident at the renown Swatch Art Peace Hotel in Shanghai from August 2017 to February 2018. She considers her work as a visual in-between a space and a place.